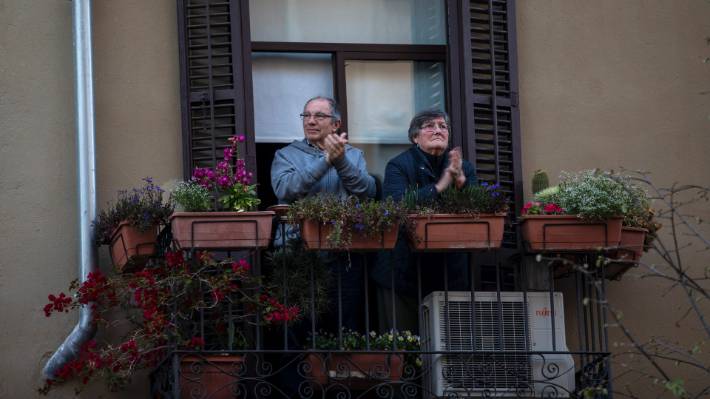 Spain saw a decline in the number of new deaths from the coronavirus for the third consecutive day, raising hopes that the worst of the country's outbreak may be over.
The Health Ministry reported 674 fatalities in the past 24 hours, bringing the total to 12,418. The number of confirmed cases rose to 130,759, from 124,736 a day earlier. The latest daily death toll is now lower than in the UK, which reported 708 fatalities on Saturday.
Spain's latest death toll is the lowest since March 26, while the number of confirmed cases is the lowest since March 23.
https://www.stuff.co.nz/world/europe/120833681/coronavirus-hope-for-spain-as-daily-death-toll-falls-for-third-consecutive-day?cid=facebook.post&fbclid=IwAR3qv21EI3eAHUN4vu26t8WGTifL5WKSSFjOn9ntobBx1jU5JkdimMaqoCs