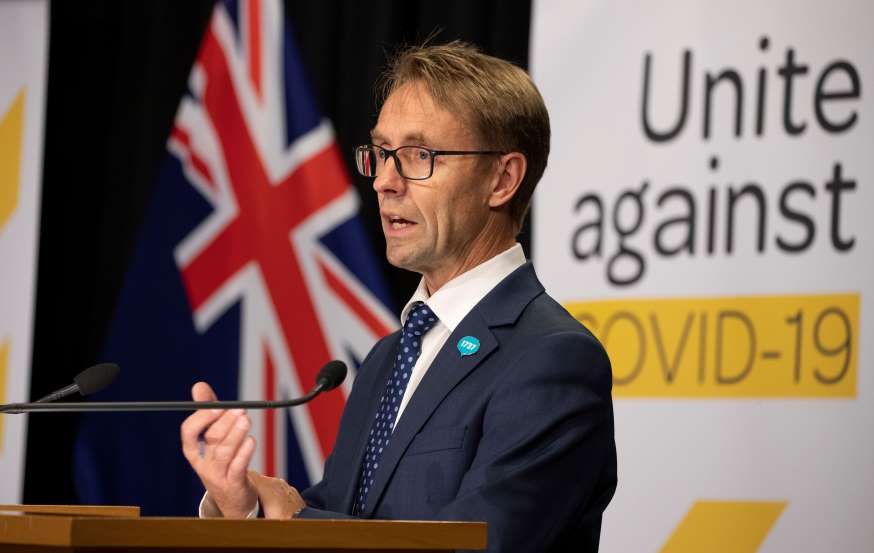 There are 29 new cases of COVID-19 in New Zealand, Director-General of Health Dr Ashley Bloomfield has confirmed.
That's made up of 23 confirmed cases and six probable cases. There are now new deaths, but 14 people are in hospital. Four are in ICU.
On Wednesday, Prime Minister Jacinda Ardern said she was cautiously optimistic about New Zealand's trajectory after falling daily numbers. The 50 recorded on Wednesday was the lowest daily update in two weeks, despite an increasing number of tests being undertaken.
If New Zealand continues to see numbers drop and no community transmission is detected, it is likely we will have Alert Level 4 lockdown restrictions lifted in two weeks. Aotearoa has been under the restrictions for the last two weeks in an effort to limit person-to-person contact, and therefore exposure to the virus.
However, authorities are advising people not to become complacent, especially over the long Easter weekend. Police have sent several warnings to the public not to head away over the weekend, with checkpoints being set up along a number of roads.
Even if New Zealand does leave lockdown in two weeks, it is likely some restrictions will stay in place. For example, if we go down to Alert Level 3, "affected educational facilities" will remain closed, mass gatherings are banned, public venues are shut and "alternative ways of working [are] required". The Minister of Education said on Thursday that parents should not expect to be sending their children back to school as soon as the lockdown is finished.
Several international papers have warned that if countries reduce intensive measures after believing they have contained or eliminated the disease, if a spike occurs, those restrictions will need to be ramped up again extremely quickly. That may mean a country goes in and out of lockdown multiple times until a vaccine is developed.
Border restrictions may also stay in place for a long period of time while other countries attempt to stamp out the virus. Worldwide, there are 1.5 million COVID-19 cases, with 88,000 having died of the illness.
https://www.msn.com/en-nz/news/national/coronavirus-new-zealand-records-29-new-cases-of-covid-19/ar-BB12lWoU