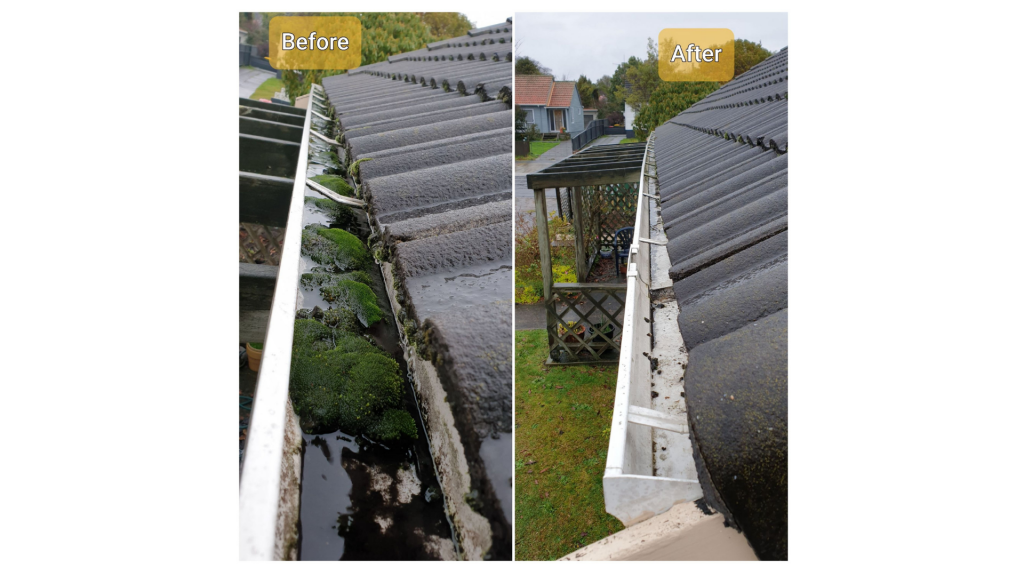 Regular gutter cleaning is an integral part of maintaining your home and should never be overlooked says Rotorua's leading washing service for commercial and residential properties, Exterior Washing Services. Check out these five great benefits to having your home or business gutters cleaned regularly.
Prevent Water Damage
One of main beneficial reasons to have your gutters regularly cleaning is to prevent water damage, which is a leading cause of structural damage in homes. Gutters are designed to channel water off the roof and away from your home and its foundation. "However, when a gutter becomes clogged up with leaves, dirt and debris, it can flood your foundation and reduce the integrity of your home," says Exterior Washing Services owner/operator, Johnny Saini.
Stop Water Leaks
In addition to damaging your foundation, clogged gutters can also cause roof leaks, which can damage your ceiling, walls, floors, panels, and other parts of the building. "If left uncleaned, this loss will reduce the stability of the building, thereby reducing its value," comments Johnny. A clogged and broken gutter is definitely lowers your home value, which is especially important if you are looking to sell.
Pest Control
A gutter that is fill of leaves, stick, dirt and other debris makes for a perfect place for nesting and breeding for pests like rats, mice, insects, birds, and mosquitoes. Pests are the unwelcome guests in your home, and professional removal can be costly. Regular cleaning of gutters can eliminate pest nesting areas and remove organic matter that plants depend on to grow and thrive.
Protect Landscaping
Did you know that a clogged gutter can damage or ruin your gardens and landscaping? Overflowing water from clogged gutters can trigger soil erosion and even destroy your flowers and plants. "If your drain is blocked to the point where water overflows from the side and seeps into the garden bed, you may drown the plants and damage their health," adds Johnny.
Curb Appeal
Keeping your gutters clean is an simple and inexpensive way of keeping with the curb appeal of your home or commercial building. This is especially important if you are thinking of selling your property. By keeping you gutters clean you will avoid potential damages that will lessen your property's value to potential buyers.
If you are looking to get your gutters cleaned regularly? Then hiring professionals is the only way to go. Exterior Washing Services have all the techniques, expertise, tools, and all that is needed to ensure the job is done correctly.
About Exterior Washing Services:
Exterior Washing Services provides high-quality commercial or industrial property cleaning at affordable rates across the Waikato and Bay of Plenty. For a free quote, give Johnny at Exterior Washing Services a call on 021 150 6361.
Contact Exterior Washing Services:
https://exteriorwashing.co.nz/
https://www.facebook.com/ExteriorWashingRotorua/
021 150 6361
extwsh@gmail.com
Contact MediaPA:
Phone: 0274 587 724
Email: phillip@mediapa.co.nz
Website: https://www.mediapa.co.nz
Facebook: https://www.facebook.com/MediaPA
YouTube: https://www.youtube.com/user/TheMediaPA