Mother's Day – Devonport 7 Day Pharmacy Has Got Your Mother's Day Gifts Sorted
The team at Devonport 7 Day Pharmacy have something for every mum in Aotearoa, New Zealand for Mother's Day.
Mother's Day is just around the corner. Now is the perfect time to show your love and appreciation for that extraordinary person in your life.
From skin care sets to make-up palettes to fragrances and perfumes, we have plenty of gifts to make the woman in your life feel pampered.
Whether for mums, grandmothers, new mums, mothers-in-law or mothers-to-be, call in and see us at Devonport 7 Day Pharmacy – we have that gift for that special someone in your life for Mother's Day.
Shop at Devonport 7 Day and receive 25% off gift items until May 14th, 2023.
Shop Instore or Online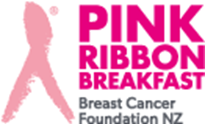 Devonport 7 Day Pharmacy is proud to participate in the Pink Ribbon Breakfast campaign to support the Breast Cancer Foundation on May 25th.
Pink Ribbon Breakfast is the Breast Cancer Foundation in NZ's most extensive fundraising campaign.
"Each year in May, thousands of amazing Kiwis across the country raise money to fund breast cancer education, research and patient support", says Nancy Nasef.
Enquire in-store for further information and be a part of Pink Ribbon Breakfast 2023 with the team at Devonport 7 Day Pharmacy.
Devonport 7 Day Pharmacist and Owner Nancy Nasef has been involved in the pharmaceutical industry since she was seventeen.
Nancy is passionate about helping people, families, and communities achieve the best in healthcare.
"I quite enjoy being that person in the community that people can come to". I need to feel like I am serving my community", says pharmacist and Devonport 7 Day Pharmacy owner Nancy Nasef.
Nancy says continuous upskilling and training when someone new is employed is essential; however, equally important is that they are also a 'good fit' with the team, not just someone highly qualified.
"And I didn't just want to be a pharmacy where you just hand in your prescription and get your medicine. I wanted to be more than that.
"We will not only give you your medicine, but we can also compliment it with natural health products so that we are treating not only the symptoms but also the causes", says Nancy.
Devonport 7 Day Pharmacy offers a wide range of services:
vaccinations
nurse services
ACC Approvals
travel services and
whole natural health station
Check out the link below to listen to Nancy Nasef, Pharmacist and Owner of Devonport 7 Day Pharmacy, talk about her passion for community healthcare.
https://drive.google.com/file/d/1ZtJBH4Rv9UqQEqzfm5wLaTIfX27H6hMi/view?usp=drivesdk
Devonport 7 Day Pharmacy
31A Bartley Terrace
Devonport
Auckland
https://www.devonport7daypharmacy.co.nz
Phillip Quay
P: 0274 587 724
facebook.com/mediapa