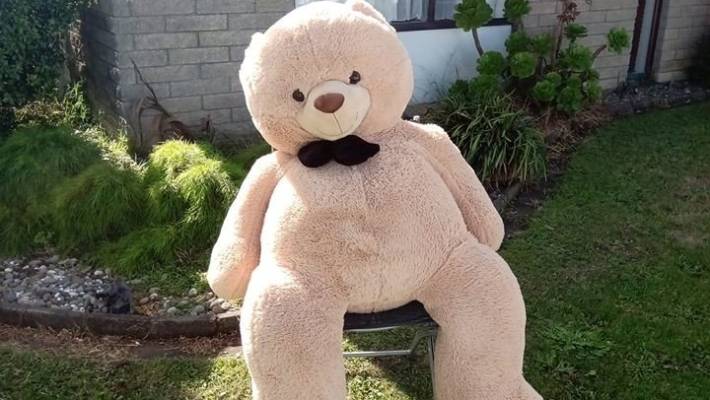 Bruce is asleep in a hammock, recovering from a night on the booze.
Bruce, who is about five feet tall and a teddy bear, lives in Bell Block in New Plymouth, and he and his friends have been keeping scores of people entertained with their activities while the country is under lockdown.
"He hasn't thought up many ideas himself, but he's been happy to go along," Bruce's 'dad', Denis Putt, said.
https://www.stuff.co.nz/taranaki-daily-news/news/120788206/fivefoot-bruce-the-bear-and-friends-spreading-smiles-in-bell-block?fbclid=IwAR2er_CZw6hmu72H6DHy–8-CGN3h5PJn8SBMd3EwwOpaz6_BpXJao6Kkr0