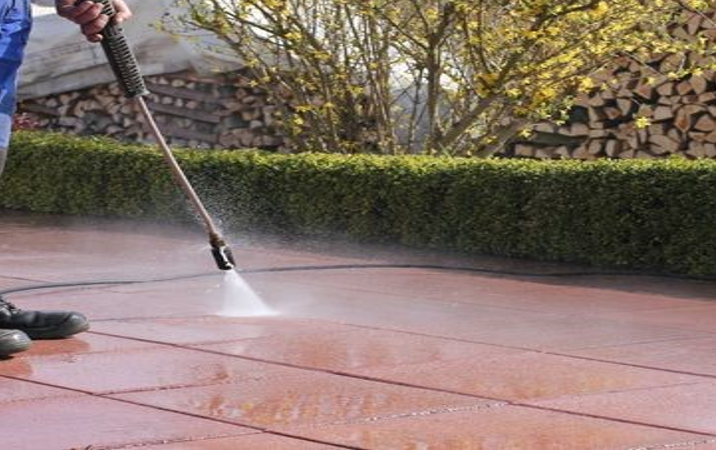 Kick-off the new year the right way with an exterior clean for your business or commercial property with Rotorua's leading washing service for commercial and residential properties, Exterior Washing Services.
There is no doubt about it a poorly maintained building exterior is bad for business. "Our specialist team can recommend the best building washing choices to make a great first impression on your target market," says Exterior Washing Services owner/operator, Johnny Saini.
Exterior Washing Services offers business owners and property managers professional-grade commercial building washing services that will clean and brightens your building exterior, making it look like new.
Pressure washing is a quick and affordable way to freshen up the exterior of your commercial property making it tidy and inviting.
"A thorough clean will remove all the dirt, grime, algae and pollution that can quickly build up on your building exterior," adds Johnny.
From warehouses, schools, shopping centres, commercial buildings, council buildings and much more, Exterior Washing Services using the latest machinery and cleaning techniques to get the job done right no matter the size of the building.
Exterior Washing Services offer a great range of commercial cleaning including walls, decks, signage, roofs, concrete surfaces, parking lots and drives.
Scheduling a regular building washing will not only make your building look amazing but will also help with maintaining the quality of the exterior surface and helping to extend its life.
"We can customise a building washing services plan to suit your wants and needs, just give us a call a call on 021 150 6361 for your free quote," adds Johnny.
Ideal for Waikato and Bay of Plenty businesses, Exterior Washing Services provides high-quality commercial or industrial property cleaning at affordable rates.
Contact Exterior Washing Services:
https://exteriorwashing.co.nz/
https://www.facebook.com/ExteriorWashingRotorua/
021 150 6361
extwsh@gmail.com
Contact MediaPA:
Phone: 0274 587 724
Email: phillip@mediapa.co.nz
Website: https://www.mediapa.co.nz
Facebook: https://www.facebook.com/MediaPA
YouTube: https://www.youtube.com/user/TheMediaPA