Bringing youth, experience and innovation, a Licensed Salesperson from Waikato Real Estate Ksenia is the person you want helping you sell or buy property.
With the property market as it is right now, you need someone who has the experience to make the whole selling and house buying process a breeze, but also someone that can fresh ideas to the table that can get your property sold or get you into your dream home. This is why Ksenia is the ideal real estate agent to help you buy or sell your property.
"I work with my clients to get a deep understand of their goals and want they want to get out of buying or selling property, their happiness as the main priority in my business," says Ksenia.
Starting as a receptionist and video editing property videos, Ksenia worked hard and become a property manager in 2015. Having caught the bug for real estate, in 2021 Ksenia completed her real estate training and is now a fully licensed salesperson at Waikato Real Estate.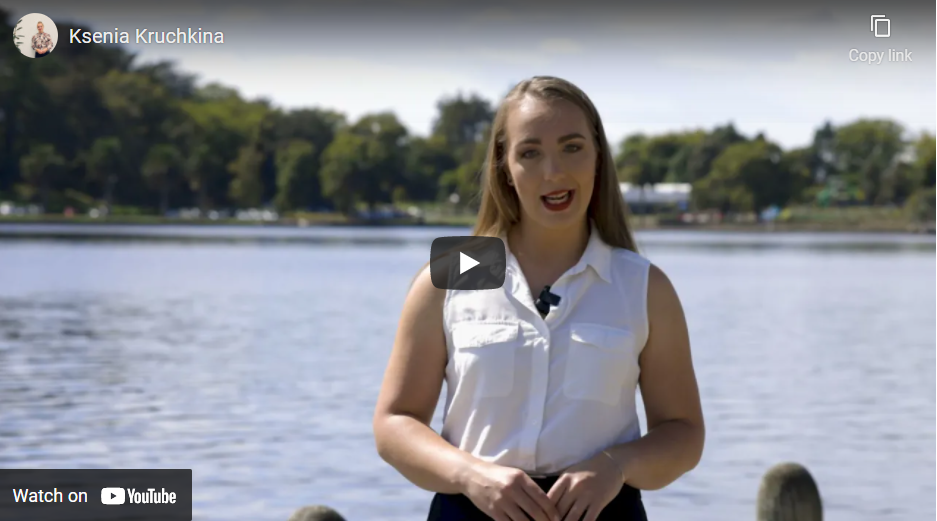 Waikato Real Estate is an award-winning property management company based in Hamilton "We have the power and resources of a big company but with the tailored customer service experience you will expect from a boutique customer-focused business," says Ksenia.
Family-owned Waikato Real Estate was also the first property management business from the Waikato to be awarded the LPMA Property Management Company of the Year title. Beating out tough competition from across New Zealand and both Australia and America.
Ideal for people looking to purchase or sell real estate, investors buyers in general or renters who are looking to buy soon, Ksenia is dedicated to helping people get the most out of their property investment. "I assist my clients by providing the best service, quick response, attend to any issues, go above and beyond to make everything happen," adds Ksenia.
Believing in building strong relationships with her clients and providing consistent value, Ksenia passion for business development came from her father. "He's got a small auto repair shop in and he always said that having a quality service or product will bring customers to your doorstep," says Ksenia.
If you are thinking about selling or buying property in the Waikato, make sure you get Ksenia as your real estate agent. Her commitment and dedication to exceptional customer service and knowledge of the real estate industry will make the whole process stress free and enjoyable.
Contact Ksenia | Licensed Salesperson
021 026 45289
https://www.facebook.com/KseniaWRE/?ref=py_c
www.ksenia.co.nz
Contact MediaPA:
Phone: 0274 587 724
Email: phillip@mediapa.co.nz
Website: www.mediapa.co.nz
Facebook: www.facebook.com/MediaPA