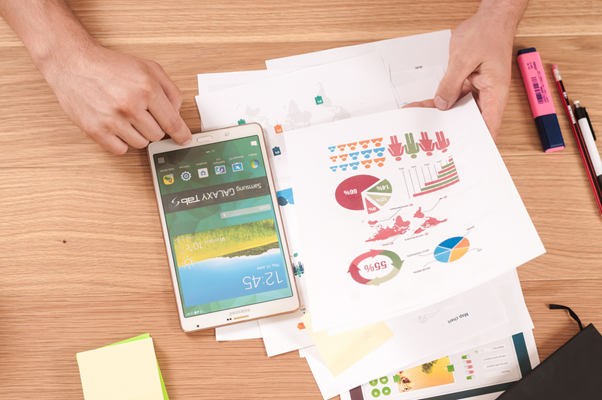 Check out the original article over on the Yes Finance website by clicking here.
Financial responsibility looks different for everybody but at its core the term means living within your means
There are a lot of factors that contribute to your financial responsibility and there are many resources out there in the market place to help you achieve it. Check out these tips from leading finance experts, Yes Finance.
Financial responsibility: Budgeting
The cornerstone of any financial responsibility is to first have a budget and secondly, stick to it. "A budget makes you plan out your goals, save you money, keep track of your progress, and make your financial goals become reality," says Yes Finance owner and director, Peter Steel.
A budget can be as simple as a spending plan that considers both current and future income and expenses and is important because it keeps you on track when you are trying to achieve your financial goals. Have a look at our article on Top tips for budgeting as a couple. According to theBalance, people who do not have a budget tend to save less money than people who do.
Financial responsibility: Managing Debt
Having debt looming over your finances can be intimidating, but keeping track of it is the first step to staying on top of it.
Debt can be a very helpful and powerful financial tool, if managed correctly. For example, a mortgage can help you create value and save money in the long run. "Smart debt management is vital to achieving financial responsibility,". If you are having trouble keeping on top of your debt talk to Yes Finance about their debt consolidation options.
Financial responsibility: Emergency Fund Plan
If 2020 has taught us anything, it is that it is important to have a plan for the unexpected. Financial responsibility includes having a safety net planned for emergencies. "Ideally you need to be able to support yourself financially for at least three to six months without an income". This will give you the peace of mind of being to pay such bills such as the mortgage, food and utilities on limited or no income. Look at your finances and see if one missed cheque would ruin you financially. Take the time now to create a crisis money plan to prevent this.
Financial responsibility: Smart Investing
Learning how to invest properly is a foundation of future financial health. Investing can be putting together a modest stock portfolio, owning your own home or regularly contributing to your retirement fund.
If you are interested in building a portfolio, consider hiring a financial advisor. They can assist you in determining your risk tolerance, how much you need to contribute and which investment are best for you.
If you need help with financial assistance then talk to the friendly team at Yes Finance. Their professional team have worked hard to build lasting and positive relationships with their clients and their community, upholding responsible and ethical practices. Yes Finance is dedicated to bringing fair and moral lending practices.
About Yes Finance
Yes Finance offers a wide range of financial services, from business and asset finance and loans to debt consolidation and personal finances. With financial advice and solutions tailor-made for each client, Yes Finance can offer you the chance to take control of your finances today!
Contact Yes Finance:
Website: www.yesfinance.co.nz
Email: info@yesfinance.co.nz
Phone: 0508 10 50 10
Facebook: www.facebook.com/YESFinance